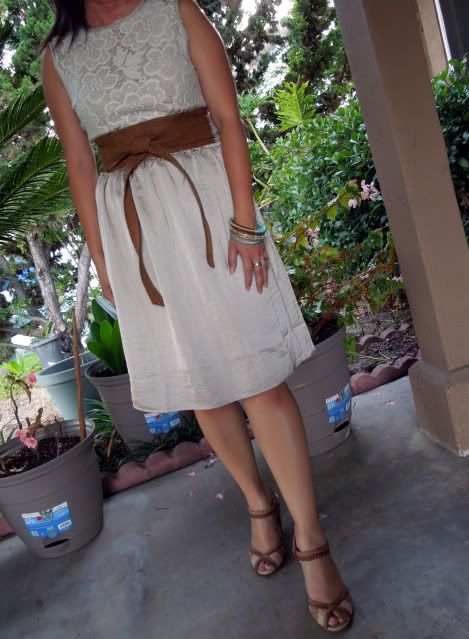 Wearing: The Limited Dress: sz 0, The Limited Obi Belt sz- S/M, Aldo Sandal sz6, C/O Loft Bracelets
I initially bought this Limited
Obi Belt
for an outfit I had in mind. As it turned out the Obi Belt didn't work with the outfit. I put the belt away and forgot about it. A few weeks later, I was looking for a belt to cinch the waist of this dress and came across the Obi Belt. I decided to give it another try. The hardest thing was figuring out how to tie the belt. After several attempts of different tying methods I decided to use the belt as a sash.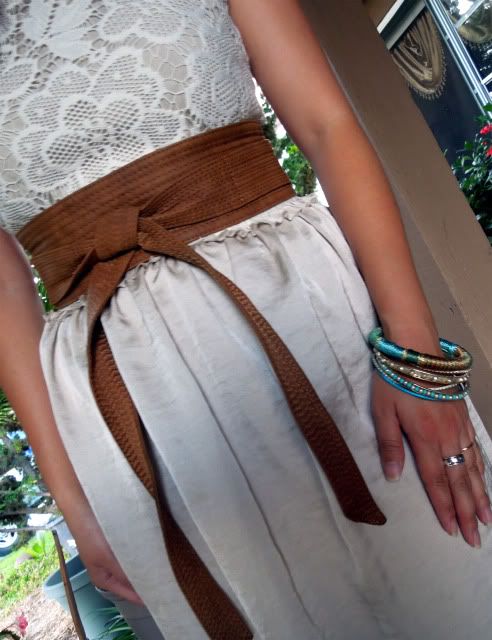 This past weekend I went to Vegas with my colleagues for the weekend. It was the first trip, in all the years that I have been married, that I had taken a trip somewhere without my husband. My husband and I have always traveled together and have never spent a night apart. Even during the time I went to Hawaii for a conference my husband went with me.
Up until the day of the trip, I was pretty nervous about spending a couple nights away, but my colleagues and my husband told me not to worry so much and have some fun.
We were so busy running around that I didn't really get a chance to take pictures.
I want to say thanks to
Michelle
for her recommendations of the things to see and places to eat.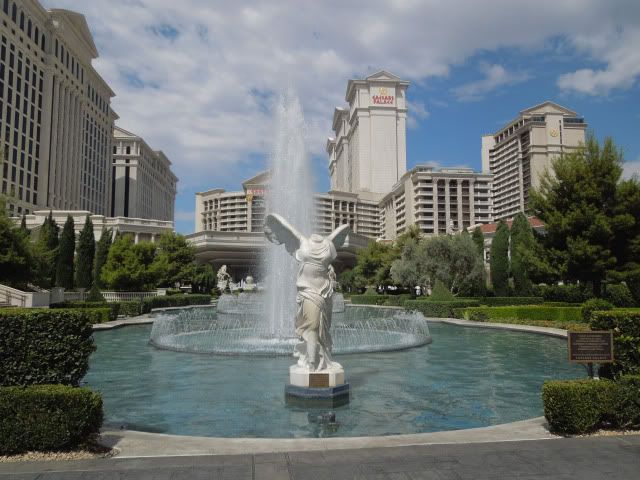 The fountain in front of the hotel we were staying in.
The temperature was 100 degrees so it reminded me of the
temperatures
growing up in central California. Weather like this didn't really bother me very much back then but I've gotten use to the weather in San Diego so I pretty much felt like I was melting. (Yes San Diego weather has spoiled me.)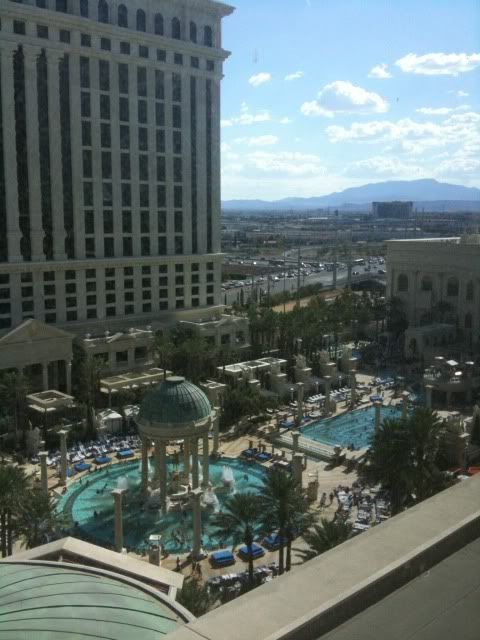 The view from our room.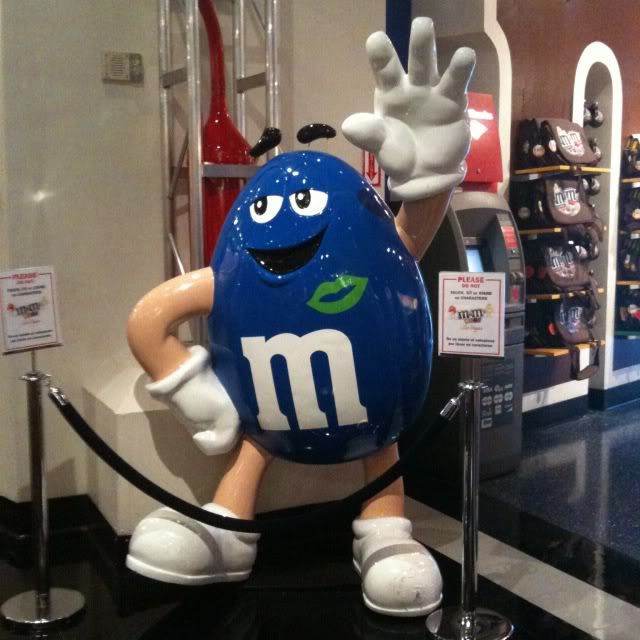 Hello from the M&M store. My boss' favorite store.
My colleague was sweet to get us tickets to "
Vegas! The Show
." The show was about Vegas' past and famous entertainers during that time. It was a fantastic show. I think If there is one thing you should do while you are in Vegas, it is to go see one of the shows. The music and dances were spectacular. The dancers were in great shape and I kept thinking during the show that I really need to hit the gym soon.
I had a great time in Vegas. I survived the weekend without my husband though, I have to admit, it did get pretty lonely at night without him. LOL I sound like a newly wed.
Hope everyone's week is going well.