My closet is slowing being taken over by dresses. Most, if not all, of my recent purchases have been dresses. Since I discovered that they work better for my body shape I have been going dress crazy. And besides

a girl's got to have a dress for each occasion right. =) (Or as my husband says "a new dress for each new occasion. God forbid someone noticing a girl wearing the same dress again.")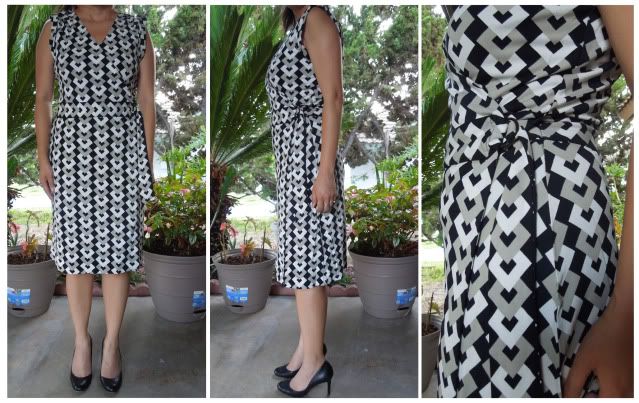 Banana Republic Graphic Chain Link Dress Wrap Dress sz -0
I was eyeing this dress ever since I saw it on the Banana Republic website. Unfortunately the dress was only available in regular sizing. Thanks to
Elle's
post on the Banana Republic sale I was able to get the dress for 40% off the full price. The dress is no longer available online but you can still find it in stores. I like the graphic chained link print. The material is thicker than most wrap dresses and help to hide that stomach we busy women swear we are going to work on. The dress has a wide fabric belt that holds the dress together well.
Since the dress is a regular size, the waist sits a little below my natural waist and the length is below my knee. I think the dress would definitely look better on someone taller than me.
Verdict : Return
Ann Taylor was having a 40% off sales one Sunday night so I took the oppurtunty to get a few dresses I have been wanting to try. Ann Taylor is currently having another sale of 30% off full-price dresses.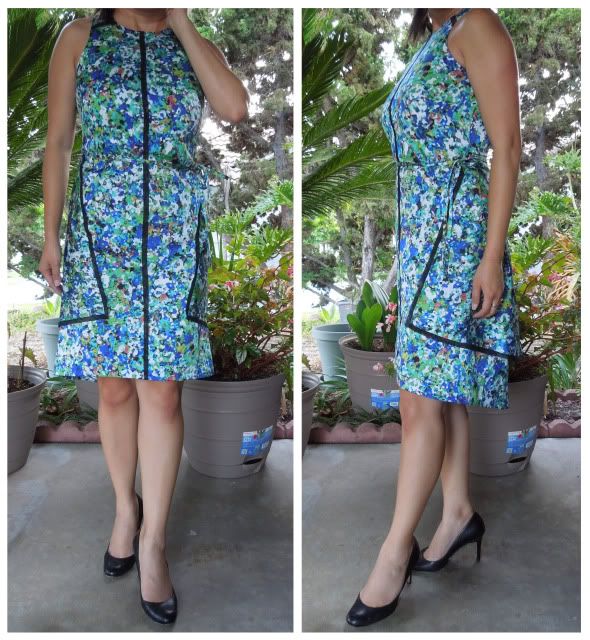 Out of all the dress I got this one is my husband's favorite. He liked the colors and unique black trimming on the dress. But I am on the fence about it. The material is light and perfect for hot summer days. I like the colors, unique design, and the high and low hem. However I'm not sure if I can see myself wearing this dress out somewhere.
Verdict : Return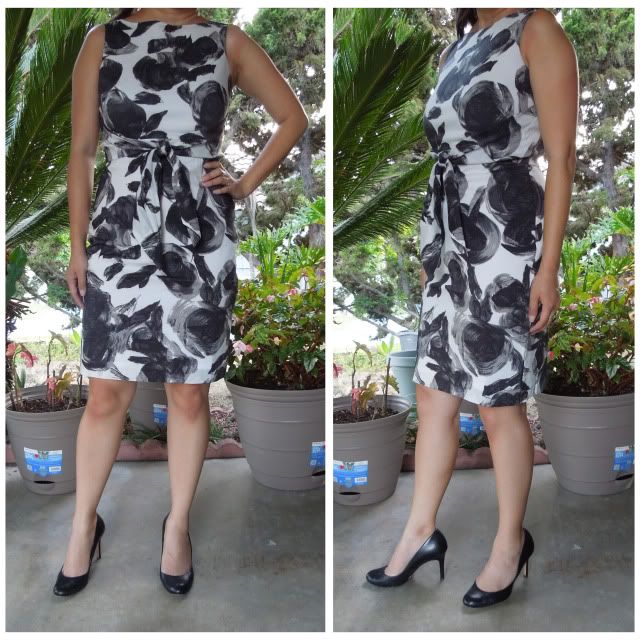 There is something about this dress that make me feel "meh" about it. I'm not sure if it's the color, the print, or the sash that ties in the front. I can't seem place my finger on it. The dress is a stretchy material that clings to my body shape. It feels like a bodycon dress. I think the dress looked better on the model. (Unfortunately, a lot of times, that tends to be the case *sigh*)
Verdict : Return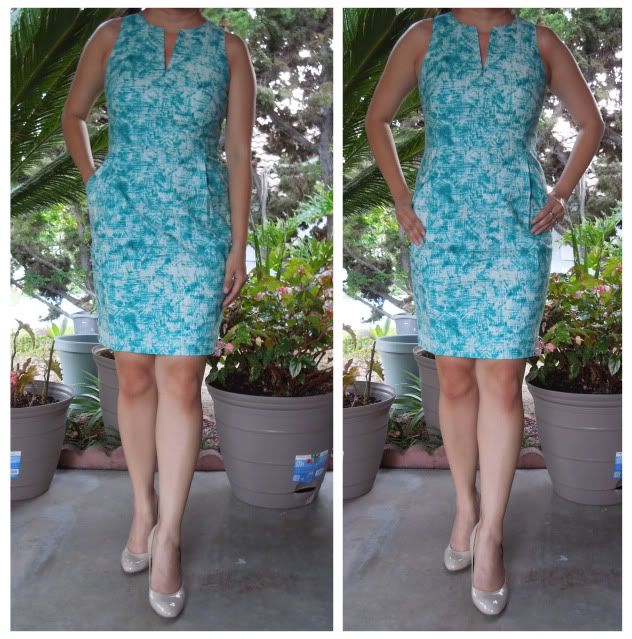 Ann Taylor Cotton Sateen Sunbaked Illusion Print Split Neck Sheath Dress
sz -OP
Here is another dress that I have been stalking ever since I saw it on the Ann Taylor website. So when I found that the dress was on sale with an additional 40% off I immediately hit the purchase button. I love the fabric, design and color of the dress. Bonus points for the pockets. Little details like pockets really help me out. I don't have to worry about misplacing my phone when I'm at work. My husband say this dress is so me. The bodice was a bit snug but fit well on my waist and hips. However from the side the dress looked shapeless and I wasn't able to get a good picture.
Verdict -
Possibly keeping
See
Annie
for her review on the dress.
Ladies what is the one item that you cannot get enough of?