Hi everyone. It feels like it has been forever since my last post. I've been so busy I haven't had the chance to blog.
A couple of week ago I went to return a Loft dress I had bought from the outlet and ended up coming home with this dress from the Ann Taylor Factory Store. I was still debating whether to keep the dress or return it and so it sat in my closet unworn.
For once my indecisiveness turned out to be a good thing because the dress turned out to be just what I needed for a party event this past Saturday. Actually it was more of a huge cultural event rather than just a simple party. It was my husband's Uncle's naming party and these types of events usually last all day. They were planning on having over a hundred guests so there was a lot of food to prepare.
I originally wore black pumps and no red belt but had to change into sandals because, as it turned out, I was the designated errand girl. I had to go shopping for all the last minute things that were still needed. The event was good but I was exhausted by the end of the night. The dress is made of 100% cotton and machine washable so I didn't have to worry about ruining the dress if anything got on it. The dress also had pockets which made it so much easier on me because I had a place to put my keys and cell phone.
Have a good weekend. Hopefully I'll have a quiet and relaxing one this time.=)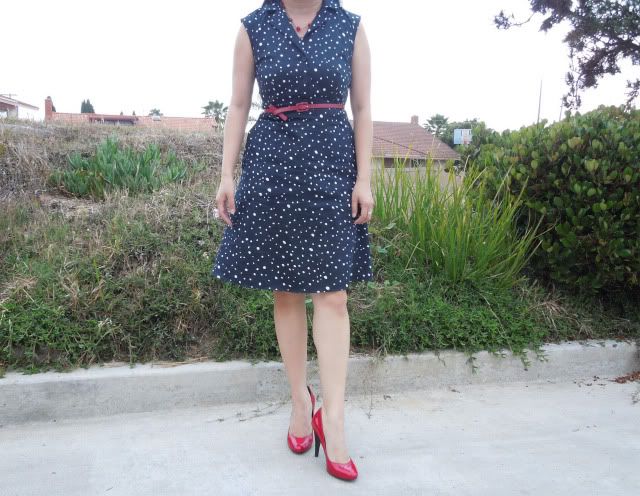 Wearing: Ann Taylor Factory Dress sz OP, Red belt borrowed from another dress, Jessica Simpson Pump sz 6, The Limited necklace