Layering clothes is like a puzzle game, you have various pieces of clothing that may or not fit together to create an outfit. The fun part is trying to figure out which item of clothing goes with another to create a finished puzzle. Sometimes you are successful and end up with a great ensemble. Other times you end up with a "what the heck was I thinking."
The thought of layering a lace dress over a blouse has been on my mind since the recent Petite Fashion Challenge. For the Petite Fashion Challenge I was inspired by an outfit of a lace dress layered over a striped tee featured in Lucky Magazine April Issue and recreated the look. You can see it
here
.
I wanted to layers items of clothes with a romantic feel and thought I'd try pairing the lace dress over a nude blouse. Since the lace dress is too short to wear for work I added a pencil skirt to the outfit. I think the outfit wasn't too bad and I like how the lace looked with the nude blouse.
I hope everyone has a good weekend!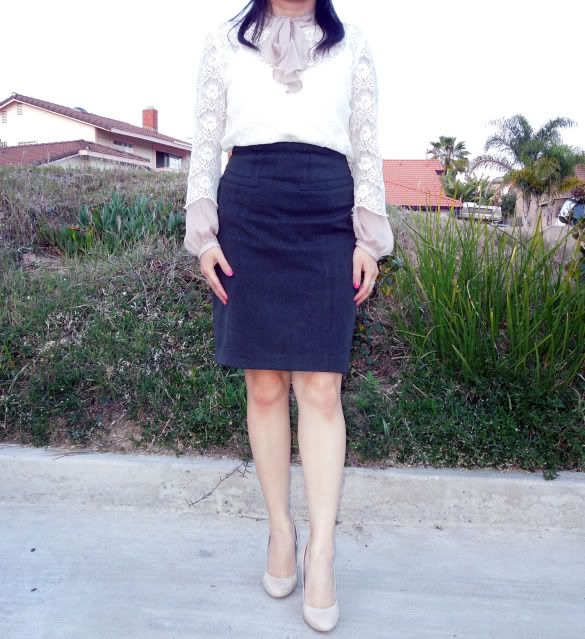 Wearing: Loft Blouse (Sleeves are shorten) sz XS, Forever 21 Lace Dress sz S, Express Skirt sz 0, Jessica Simpson Pump sz 6, The The Limited Faux Pearl Earring