Ideeli is a free "members only" online retail site that features designer appeals, home decor, and traveling at a discounted price. There are new sales every day. The sales are available for a limited time and there are limited quantities on the items. I occasionally browse Ideeli to see what items are on sale for the day. I'm usually hesitate about buying clothes from online stores because I am always concern about how it will look on me. Somehow it never looks quite like it does on the model.
While browsing through the sales the Gracia Mock Neck Lace Dress caught my attention. Even though I have a thing for lacy clothes I only own one lace dress and I was looking for a crochet lace dress to add to my wardrobe. The dress was available in three colors: beige, teal, and coral. The available sizes were small, medium, and large. The original price for the dress was $110 and it was on sale for 70% off. I loved the detail on the dress and couldn't pass on the deal. I chose the beige dress because I wanted a dress that was versatile. The dress is available in beige and black
here
for the full price.
Image souce: Ideeli.com
The dress is a shade darker than the photo but the lace detail on the dress is gorgeous. The small seems to fit me well overall. The top is slightly a little loose but not too noticeable. The dress falls a couple inches above my knee. I'm pretty happy with this purchase and can't wait to get a chance to wear this dress out.
Front view of the dress
Side View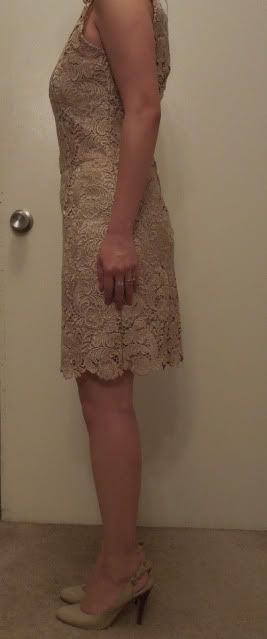 Back View
Close up view on the lace detail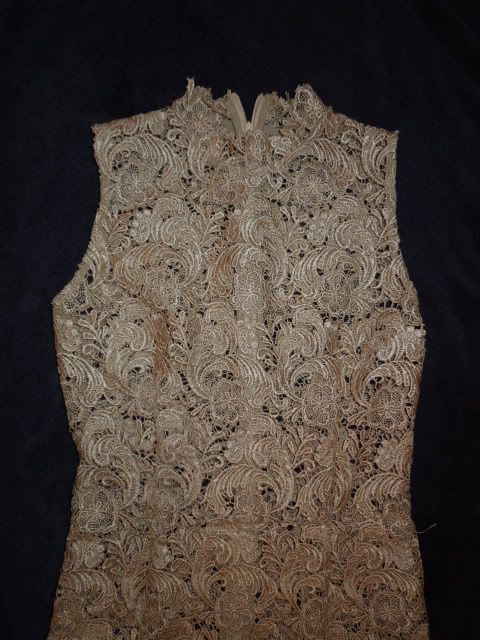 If you need a referral link to Ideeli you can click
here
.