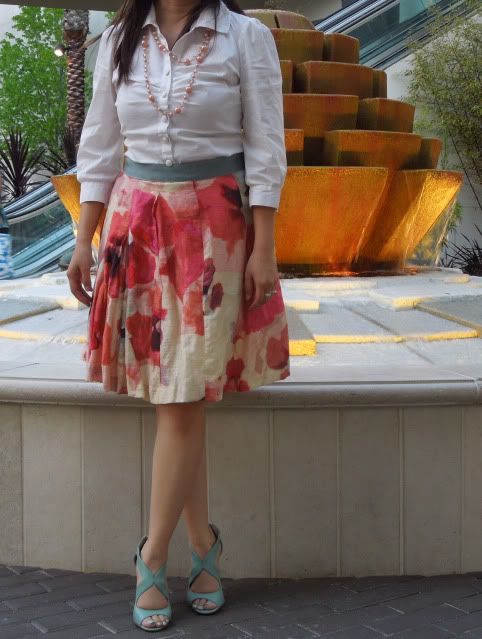 Wearing: Banana Republic Factory shirt -szXSP, Loft Skirt sz0, SoleSociety Dawn -sz5.5, Charlotte Russe Necklace
Happy Wednesday! We're half way through the week.
My husband, who doesn't pay attention to fashion, told me this morning that he loves this skirt on me. Even though he may not be aware of it, I think he looks at fashion more than he realizes. I remember when, out of the blue, he told me that he had looked through an article about summer dresses on yahoo. He says he tried to picture which summer dresses I would most likely go for and which dresses would look good on me.