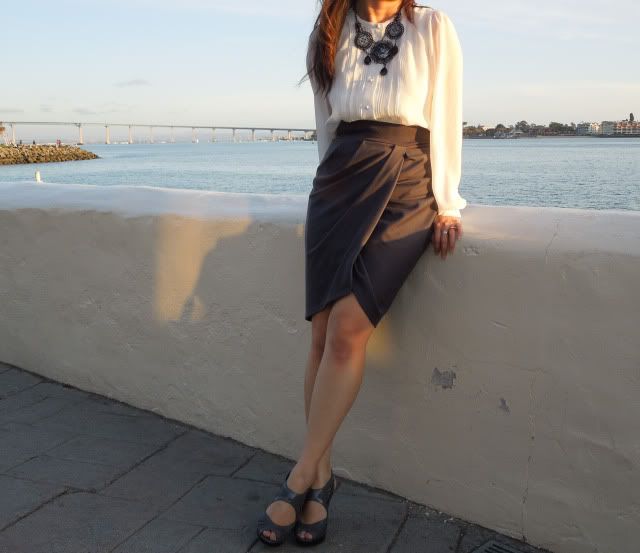 Wearing: H&M Blouse -szS, Angl Skirt -sz S, Madden Girl -sz6, Arden B Necklace
Once in a while my husband and I will go out and take a stroll...just the two of us. It's a way for us to just just have a little alone time together. We usually find ourselves ending up at Seaport Village. It's a romantic place for couple to enjoy themselves. It's very romantic and nostalgic for us because it is one of the places my husband took me on my first trip to San Diego. Seaport Village is on the beautiful San Diego Bay. The area has lots of one of kind shops, art galleries, and restaurants. You can shop, eat, or just take a relaxing walk along the bay.There's even a carriage ride available to give you a little tour of the historic Downtown Gaslamp District. I love visiting the little shops and arts galleries there. The best part is the beautiful view of the San Diego Bay and the famous Del Cornado Hotel. You can see my husband and I walking along the bay, hand in hand.
If you visit San Diego, make sure you visit Seaport Village.