Do you ever have one of those days when you wake up feeling blah and your brain just goes on strike. It hangs a "do not disturb" sign and refuses to help you put together a decent outfit.
Days like these I like to wear my Loft dress I bought a year ago for $25. The dress gives the illusion of being two separate pieces. This helps eliminate the headache of trying to coordinate an outfit. I can just pair the dress with a subtle colored cardigan, such as the leopard print one I have, and out the door I go. The one thing I'm a little disappointed about is that the dress does not have a lining and the skirt portion of the dress wrinkles very easily.
I apologize for the bad quality of the photos. I left my camera at home and had to use my husband's iPhone to take these photos.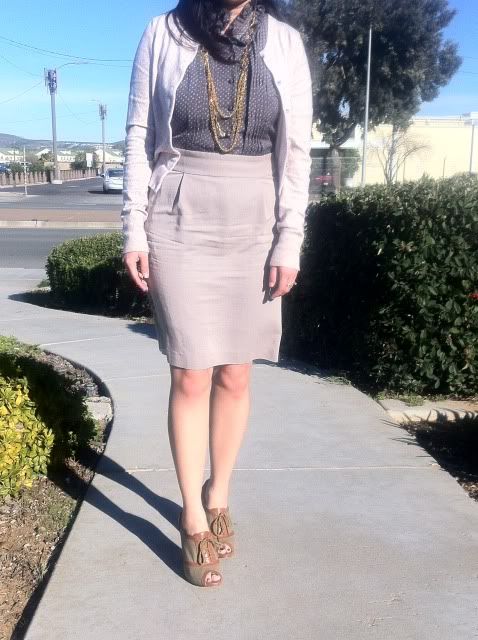 Wearing Loft Dress -0, Express Snow Leopard Cardigan -XS, Ann Taylor Peeptoe Bootie -6, Target Necklace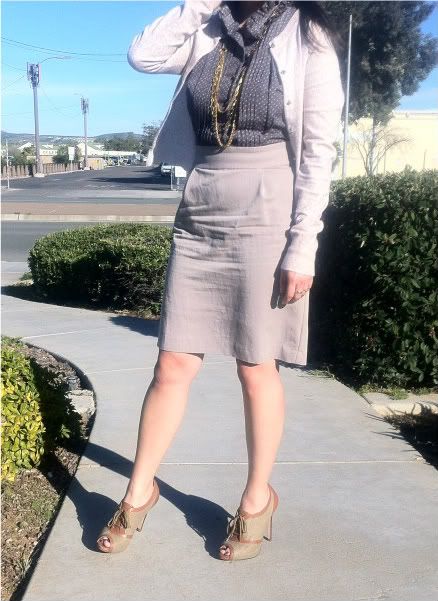 Ladies what is your "go to" outfit for the days when you your brain just refuses to cooperate? I hope you all have a good weekend.