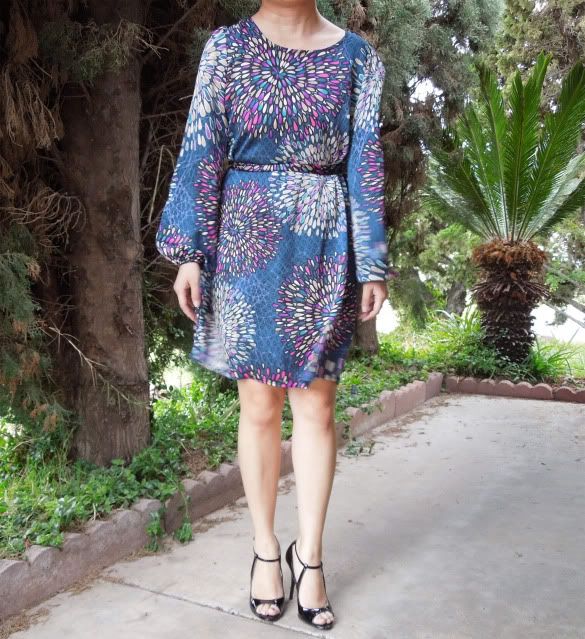 Wearing Francesca's Collections Dress -SM, Guess Peep Toe Pump-6
I'm always hunting for a fun print dress since my wardrobe still somewhat lacking in that department. During my lunch break I went on a little hunting expedition and found this dress at
Francesca's Collections
. The print and color caught my interest. The print gave me the impression that I was looking at a multicolored fireworks display. I really liked the burst of colors on the dress. The dress is 100% polyester and has a matching sash. It was a little big on me but, like always, this was the last dress available, and the store had a 14 day refund policy, so I took it home to to think about it.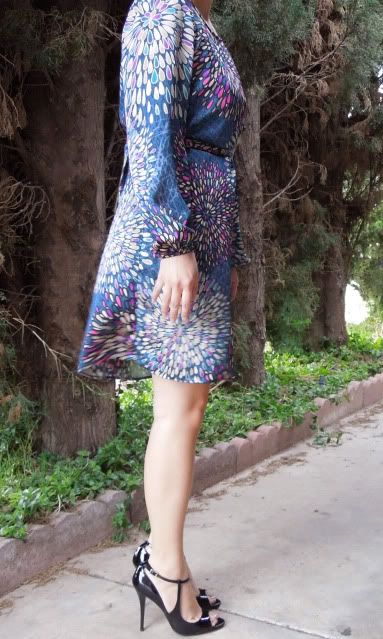 Side view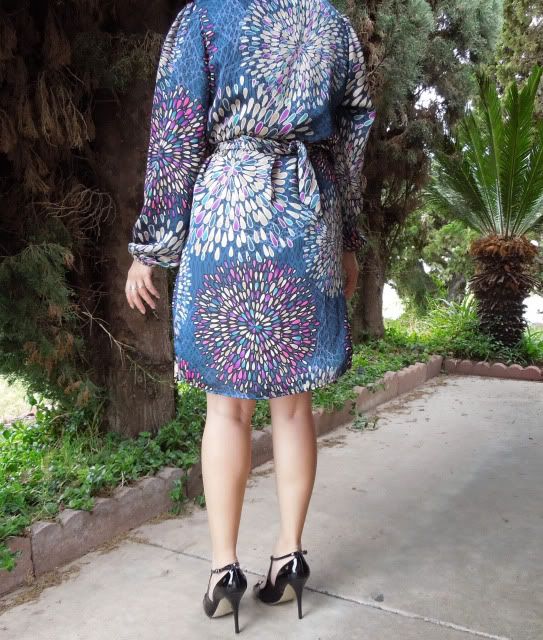 Back of view of the dress
The sleeves are a bit long and the fabric bunches in the back when the dress is tied with the sash.
The dress is shapeless without the sash.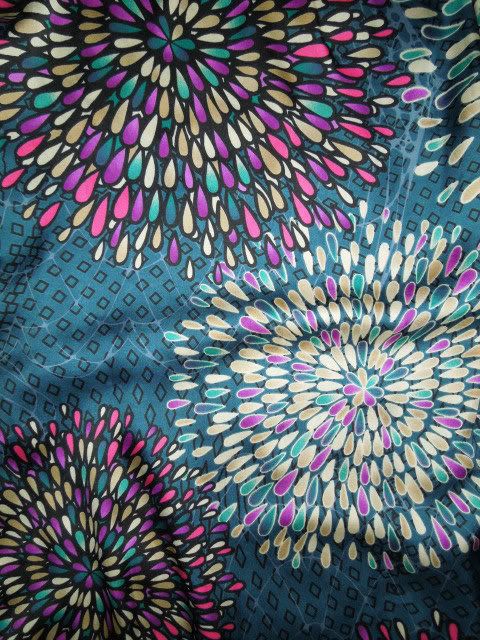 Close up view of the print
Readers what do you think? Should I keep or return the dress?