I hope everyone's week is going well. I apologize for my lack of posts. I am still recovering from the illness I caught this past weekend.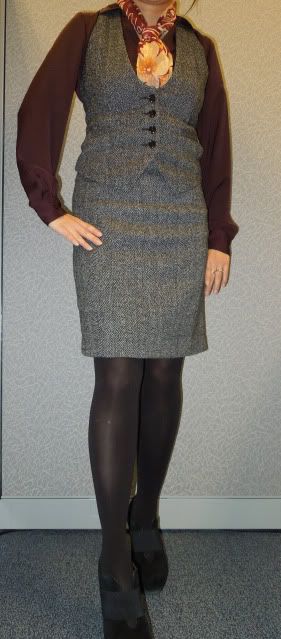 Wearing:
Blouse: Loft -OP
Vest:Express - OP
Skirt: Express -OP
Tight: Target
Scarf : Unknown brand bought from a shop in San Francisco Chinatown
Shoe: BCBG Genernation bootie -6
Sorry for the bad quality of the photos. I took these pictures last week and since I didn't have anyone to help me out I decided familiarize myself with the self timer on my camera. I didn't have a tripod so I had to place my camera on the seat of a chair and two reams of paper. The things we do just to take photos. =) I would like to eventually get a DSLR with a tripod and remote but for now I have to find creative ways to take my own photo when my husband is not around.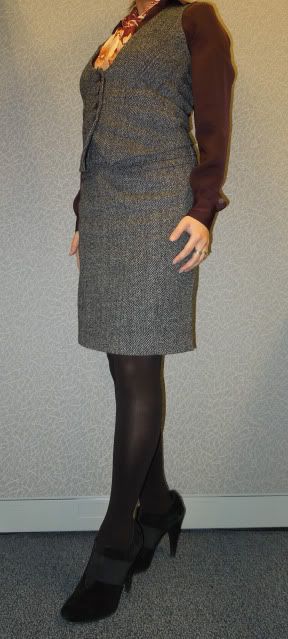 For work attire, I love the look of a vest paired with a blouse and a pencil skirt so when I found the vest and matching skirt at Express two years ago I was ecstatic. The vest was a little too long on me so I shorten the strap of the vest. To add interest to the outfit I wore a floral scarf as a tie. I was lacking in my tieing a tie skills so I asked my husband to tie the scarf for me.
Ladies what is your opinions about vests and how would you wear the vest?