Sorry for late entry. I went on a last minute trip out of town and didn't get a chance to put an outfit together before the trip.
This month's Petite Fashion Challenge is hosted by beautiful Annie of Really Petite.
The Challenge: Stylish under $100: Put together a professional outfit (excluding shoes and accessories) for under $100. Bonus points if you can put together a completed outfit including shoes and accessories for under $100.
I had a great time with my first Petite Fashion Challenge and was excited try my hand on another one. For this challenge I really want to keep everything under $100. Suits are not required at my work place unless we are meeting with the bigwigs. I wanted to add some color to my work wardrobe and found this Forever21 Vibrant Peplum Blazer last week. The color is a brighter green than it appears on the photo. I'll be doing a review on this blazer in another post.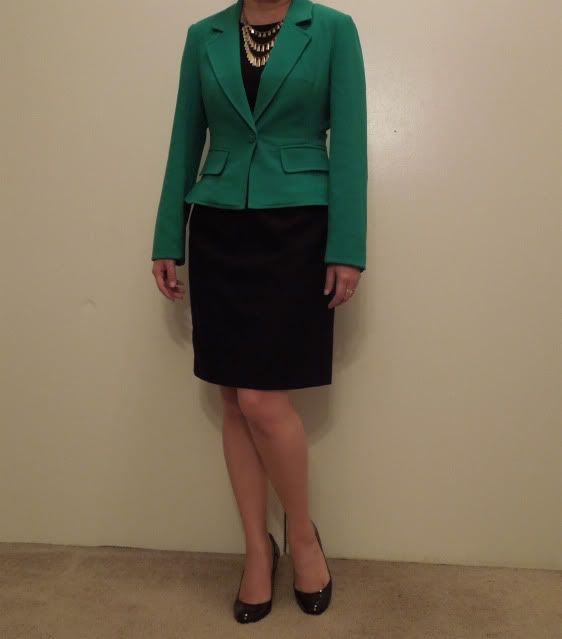 Breakdown of the cost of my outfit:
Banana Republic Outlet Sheath OP : $25 - Rounded up since I can't remember the actual price.
Ann Taylor Perfect Patent Pump in Navy 5.5: $35.93
Nordstrom Rack Necklace: $8.79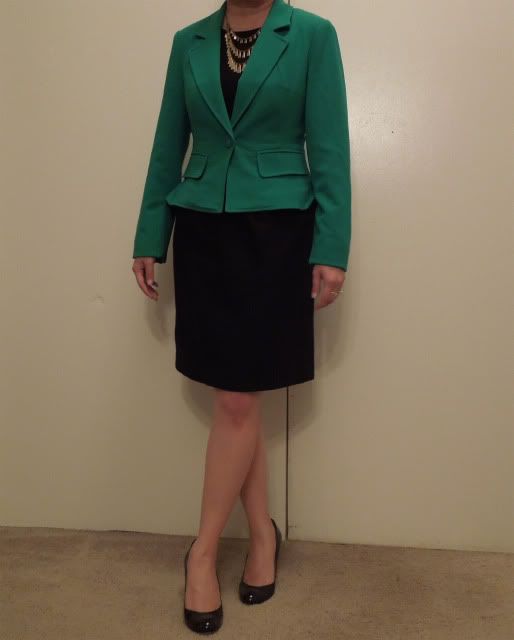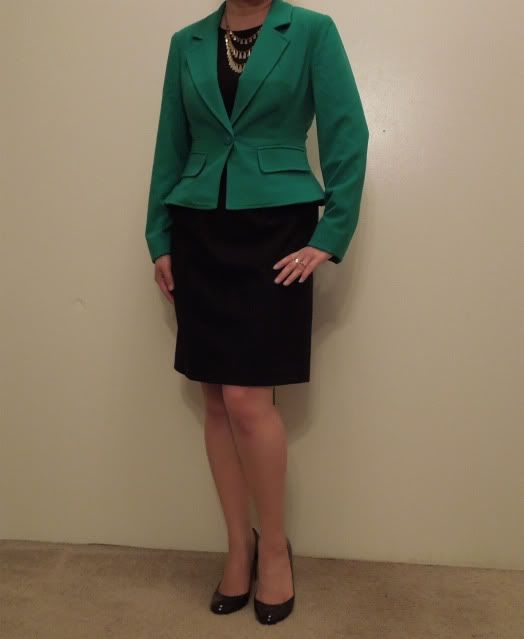 Thank you, Annie for hosting this month's challenge! Make sure you check out the other petite ladies outfits on Annie's blog. I can't wait to see what the other ladies come up with.