Happy Friday Everyone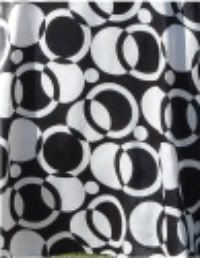 Do you see circles, dots or both?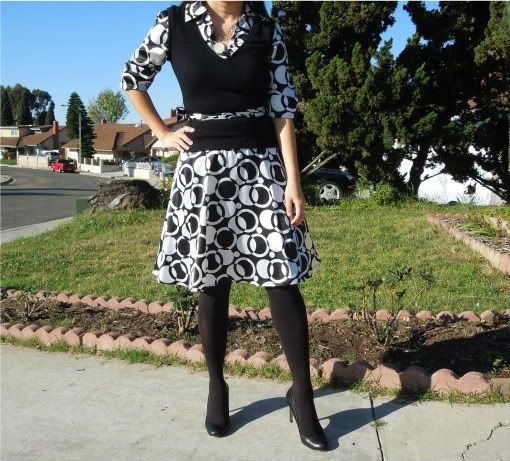 Wearing: Macy's Wishes, Wishes, Wishes Dress -XS old, Target Tight -S, Ann Taylor Perfect Pump -5.5, 1928 Necklace
I am trying to limit my spending this year by making use of the items that are already in my wardrobe and will only buy the items that I need or really really love. =) So far I think I've been good though my husband may disagree about that hehe.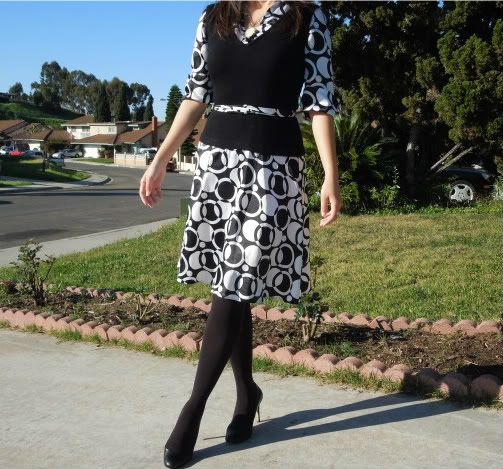 I purchased this dress many springs ago when I wanted to add some clothes that had some fun and decorative prints to my dull wardrobe. When I first saw the print I thought it was circles but now that I'm looking at it again it seems that print can be considered as a combination of circles and large dots?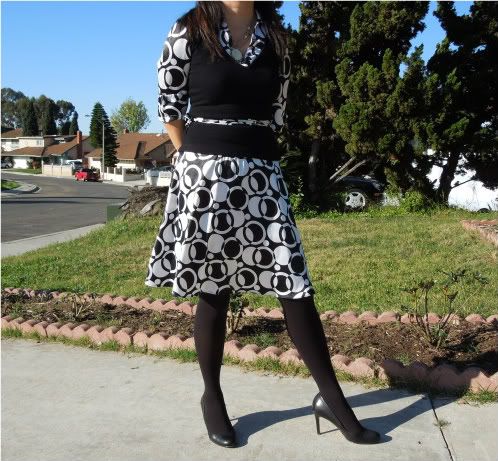 What do you see! I hope everyone has a good weekend.