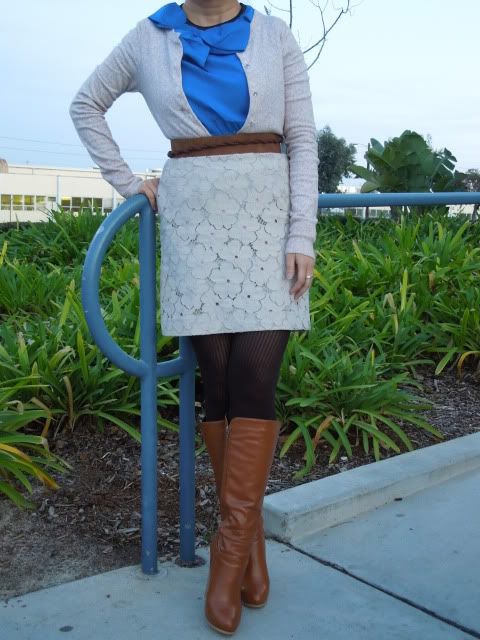 Wearing:
Cardigan: Express Snow Leopard -XP old
Top: Modcloth dress worn as a top S
Tigh: Limited -S
Belt: Limited -S
Shoe: Arden B. old -6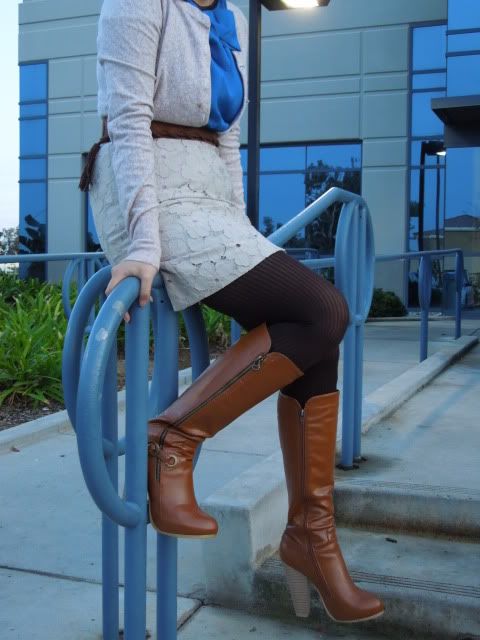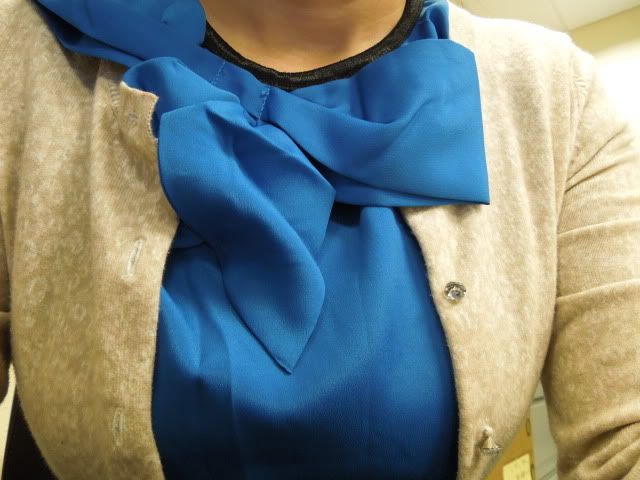 The only animal print clothing I own is a cardigan with snow leopard prints. I like that the print is more on the subtle side. The close up photos made the color of the cardigan look biege but it really has more of a pink tint to it. This is probably the closest I will come to owning any clothing that has animal print on it =). Even though I love seeing the petite bloggers rock the animal print I'm not sure if I would like a bolder animal print.
The cobalt blue top is actually a dress that I purchased from Modcloth during their Cabinet Fever Sale. The dress was on final sale for $13. The reviews indicated that the dress material is very thin and sheer. I would have to say that I agreed. The dress is too thin to be worn even with tights and I would probably recommend wearing it with a slip. As much as I hated buying final sale items online I figured I could always wear the dress as a top for now and when summer came around I could wear the dress with a slip.

Here I am playing with my camera and the window reflections before my husband stopped by my office to say "hi."

Yummy Thai food for lunch from Sala Thai to celebrate a collegue's last week of work with us.
Hope everyone's week is going well. Hang in there, the weekend is almost here. =)