I had an hour before I had to pick up my son so I decided to check out the local clothing stores. Every now and then I like to head to Marshalls to see if I can find anything so I decided to stop by the one that was in the area. As exciting as it is to find a great deal, I have to admit, I get overwhelmed looking at the racks and racks of clothes. The Marshalls was smaller than the other Marshalls I've been to and didn't seem to have as good of a selection. But after going through the racks I found two dresses that look like they may have the right cut for my body.
First up is this dress. It was on clearance for $10. The intricate details on the dress is lovely in person and for an added bonus the dress has hidden pockets.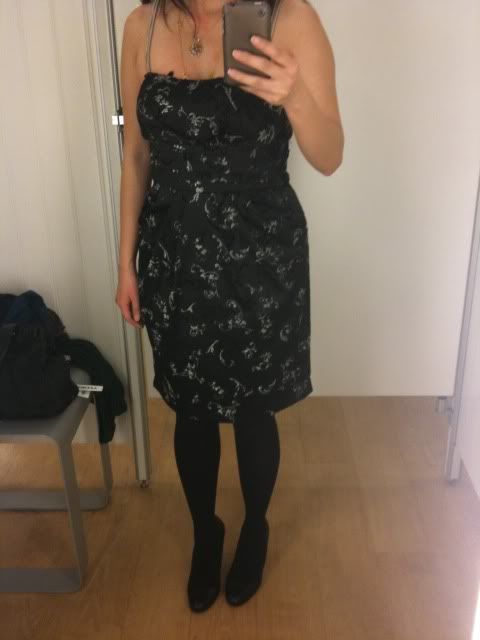 However the dress ended up not complimenting my figure and the dress looked wider than it actually was on me.
Verdict: Pass. It was a great price but I didn't love the dress enough to want to spend money on alterations.
Up next is this pretty red dress with pockets. The color and the collar details was what drew me to this dress.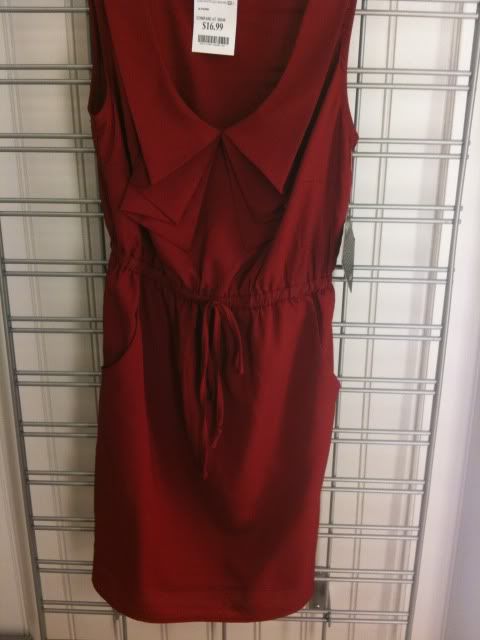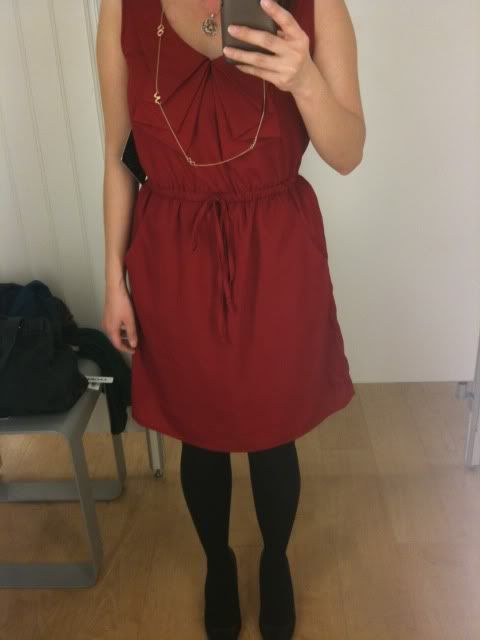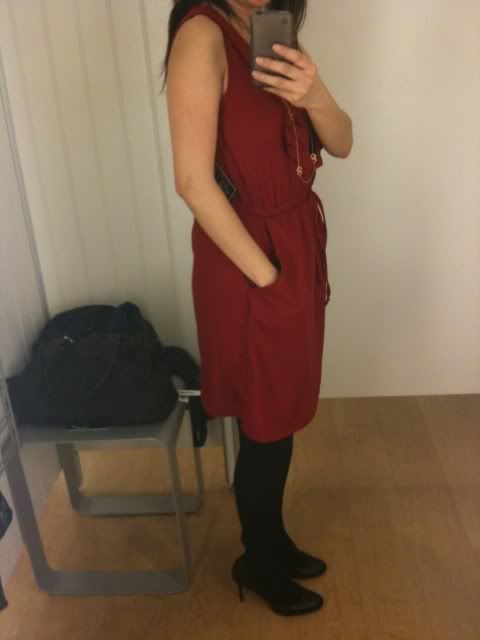 This dress looked better on me than the previous one. I liked how the dress sits naturally on my waist and, did I mention that, I loved the pockets. I also liked that the arm hole is not too big. However the material is thin so it's not a good dress to be worn out during the winter unless you layer the dress.
Verdict: Pass...for now. I'm trying to be more practical and only buy the clothes I need (or at least really really really want =D).
Ladies, how often do you shop at Marshalls?