Happy Lunar New Year!Chúc Mừng Năm Mới! Kung Hei Fat Choy!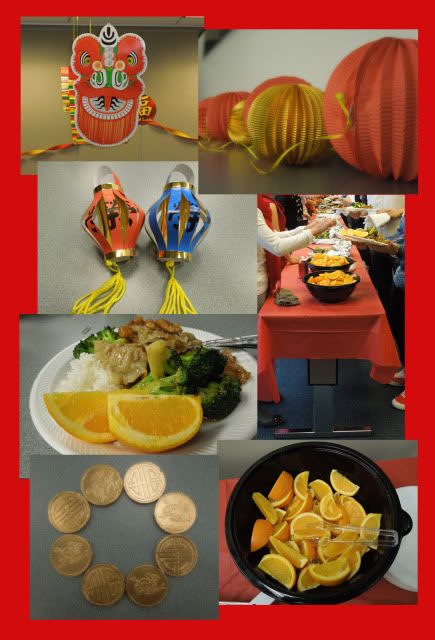 The fun thing about working in the international education field is the wonderful cultural holidays we get to experience. To celebrate the Lunar New Year and welcome the Year of the Dragon, we held a celebration for our students.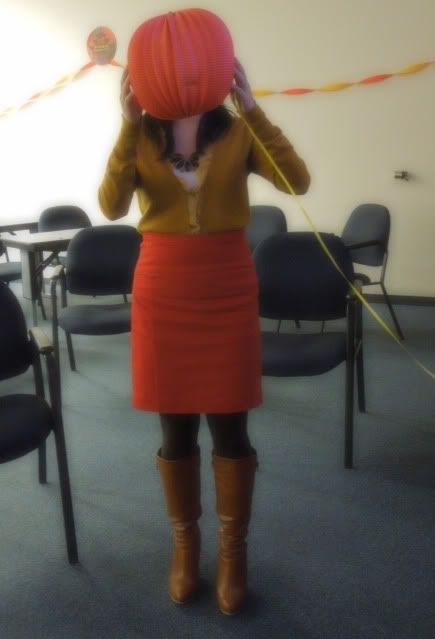 Look Lantern head=)
Wearing:
Cardigan: J.Crew old - XS
Cami: Banana Republic - XSP
Skirt: Express - OO
Tigh: Target -S
Necklace: Banana Republic -recent
Shoe: Arden B. old -6
I wanted to wear some fesitive colors to celebrate the Lunar New Year so I decided on a red and yellow outfit. I originally thought of pairing red with yellow for an outfit post but haven't been able to do it. When I found out we were going to have this even I thought "this would be a perfect opportunity to wear this outfit." The red paired with yellow combination reminded me of ketchup and mustard hence the title ketchup and mustard. =)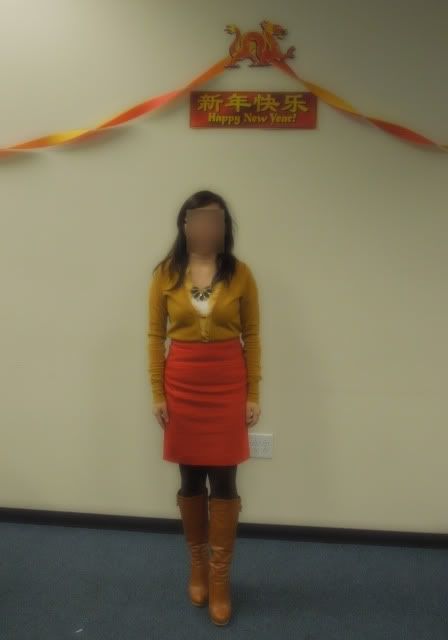 I was playing with the settings on my new camera. The two outfit photos were taken with the soft element feature of my camera.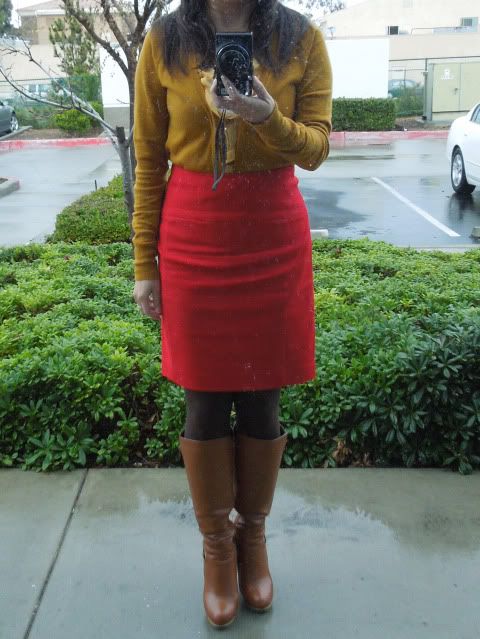 Since I was too shy to ask my colleagues to take more photos, I used the reflection of the black window of the building to take this photo.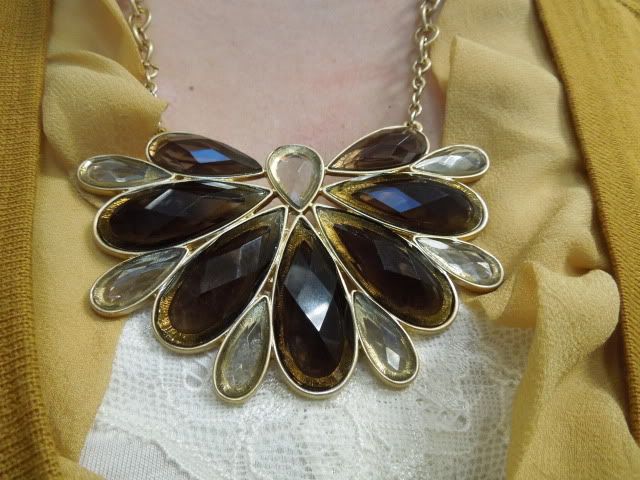 Close up view of the necklace.
Have a wonderful week everyone! Thank you for stopping by.