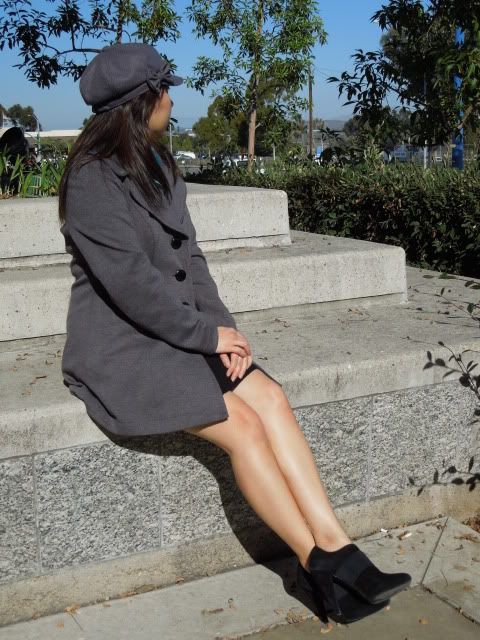 Wearing:
Coat: I.N.C- gift from husband old - SP
Dress:
Loft Lace Sweater Dress- XP
Scarf:
unknown brand - gift from colleague
Hat: Aldo
Earring: Loft
Shoe:
BCBG Genernation bootie
-
6
It's finally beginning to feel like winter in San Diego.

For the past few weeks the weather here has been really nice but after it rained this weekend, the temperature has dropped and winter has started to settle in. Winter here is pretty mild compared to the Midwest and East Coast. I know for sure I wouldn't survive the harsh winter there.
I received this grey coat from my husband for Christmas a couple years ago. It has become one of my "go to" coats. I love that the coat is simple but can be very versatile. I can throw it over my work outfit or wear it with a dressy outfit for a night out. One of the downsides of the coat is that the material (69% polyester, 27% rayon, 4% spandex) is very thin and there is no lining so it will not keep you warm in very cold weather.

Fortunately, you can just add a sweater underneath the coat for added warmth and, since it is thin, you will not feel like you are losing some mobility from the layering.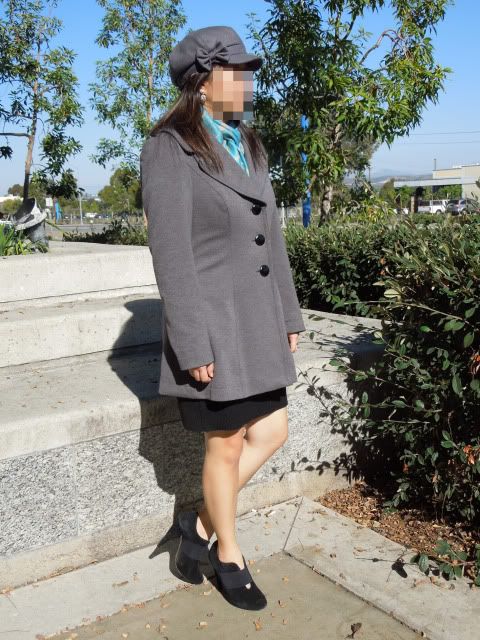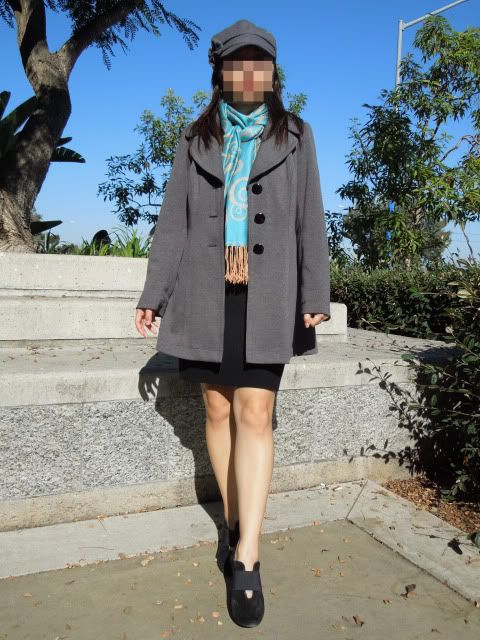 It's been a while since I bought a new coat and I think it's about time to get a new one. I'm currently on the hunt for an affordable black coat.

Hope everyone's week is going well.